Image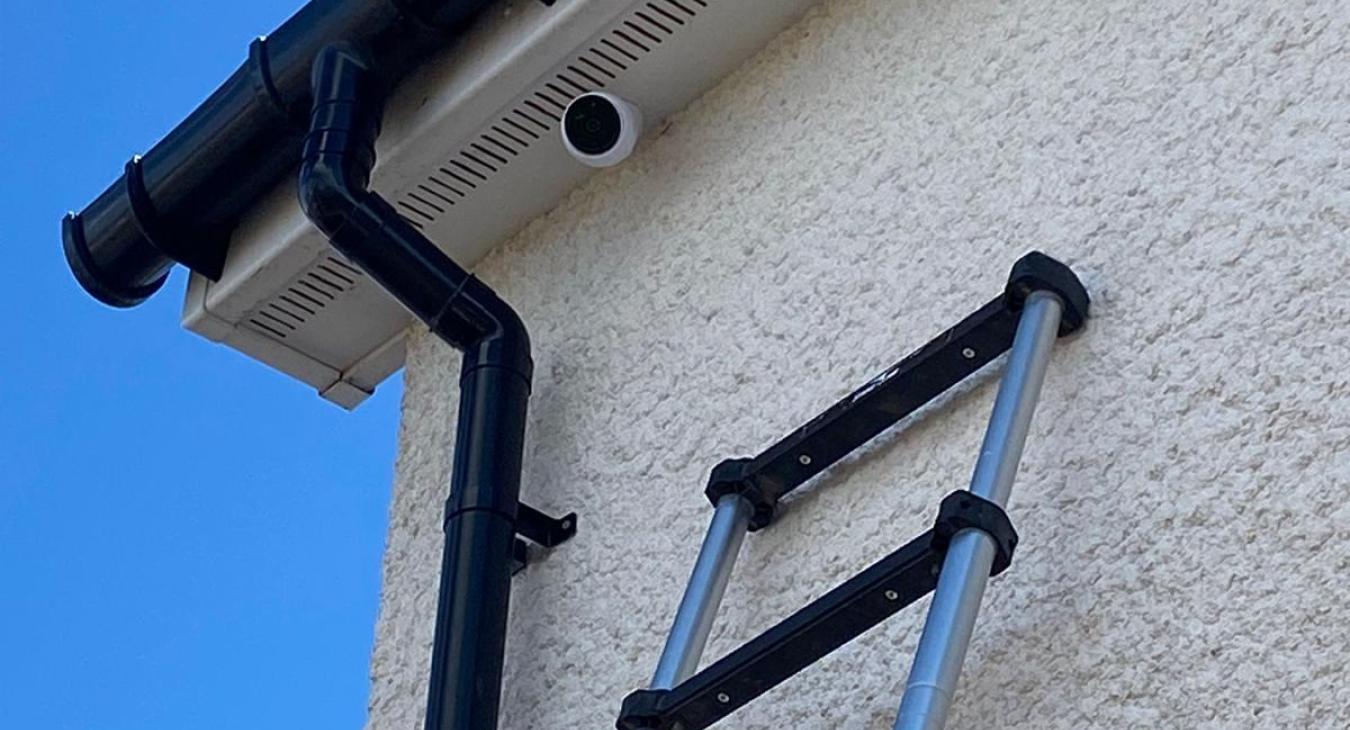 Over recent years home security has become more advanced, discreet, cost friendly and offers more convenience than ever. ElectricsFixed are your local home security experts in Herefordshire – from CCTV to security lighting, our expert installers can provide you with an effective home security system which meets all your required needs. 
CCTV
At first thought, home CCTV can seem a little over the top. However, modern domestic CCTV cameras are discreet and sleek. Just look at the popular manufacturer Ring. Their smart doorbell with an in-built camera offering real time video footage straight to your mobile is unbelievably popular. With so many competing brands following suit – the choice is endless. 
Now maybe you have a larger property with multiple entry points that you worry could be a target. For larger properties a discreet CCTV system is ideal. With as many cameras as you like, your property will be protected from all angles day and night. Even though many CCTV systems are sleek and discreet, they're still easily identifiable which is super important in deterring crime. 
Things to consider before installing CCTV:
Before installing CCTV, it's necessary to better understand the system you require. Ask yourself…
Why do you want CCTV?
What parts of your property do you want to protect most?
How large of an area do you want to have eyes on?
Could security lighting be better suited?
Here at ElectricsFixed, our team of expert electricians understand that each homeowner will have different priorities when it comes to home security. With different property sizes and lay-outs to contend with, your CCTV system needs to work in harmony with your Hereford home. Our home security installers will put together a detailed plan acknowledging your home security requirements. With your confirmation, our electricians will begin to install a home security system which offers efficiency, reliability, convenience, and optimal home protection.  
Security lighting for homes in Herefordshire
If a fully equipped CCTV system sounds too much for you, why not consider some strategic outdoor security lighting? Security lighting illuminates dark areas of your home which could be a target for burglars or anyone looking to cause trouble. Most of the time a well-lit house often poses too high a risk for them. 
Types of security lighting:
Here at ElectricsFixed we can install a range of different security lighting options perfectly suited to offer paramount home security, these include:
Motion activated lighting.
Floodlights.
Exterior soffit lights.
Porch lights.
Lights with built in timers & more.
With a vast range to choose from you can choose what priorities are met; from illumination through to design and aesthetics.
Home security solutions in Herefordshire 
So, we've provided you with all the information you could ever want regarding CCTV and security lighting but why should you choose ElectricsFixed for your installation needs? Well, our electricians are fully qualified, experienced, and professional. But most of all we are friendly and aim to receive 100% customer satisfaction on every single one of our jobs. By choosing ElectricsFixed for your home security installation you'll be presented with a company who listens and strives to provide solutions in all areas. Start the journey to full home protection today with ElectricsFixed in Herefordshire. Call or contact us today!
 
Read more articles