Image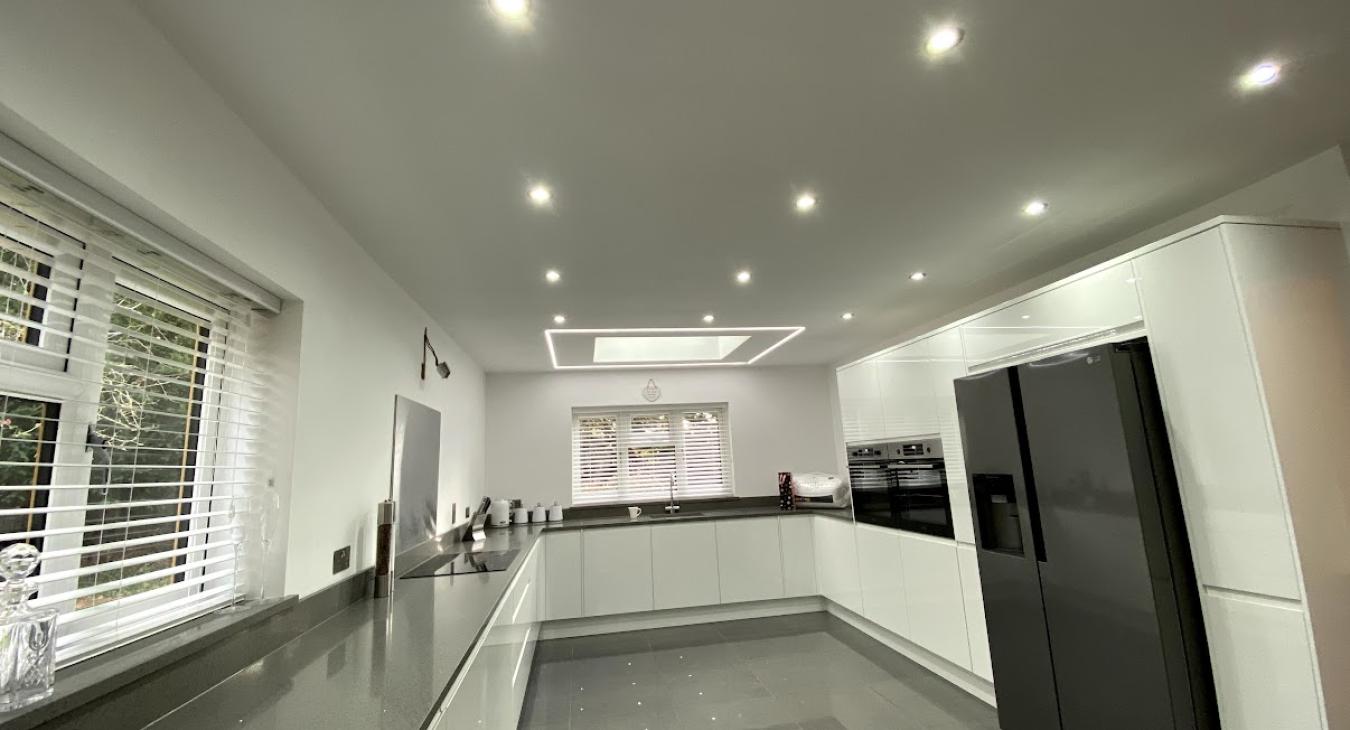 Are you looking for an experienced LED lighting installer in Hereford? In these energy conscious times an LED lighting installation in your Hereford home can bring some significant savings. Did you know there are many other benefits to upgrading your lighting to LEDS?
ElectricsFixed are your local, reliable and experienced LED Lighting Installer in Hereford. We are here to talk you through the benefits of LED lighting and help you create an LED lighting design that brings your home to life.
LED Lighting for Lower Bills
An LED lighting installation represents a simple way to save money on your energy bills. The average UK home has around 34 light fittings and lighting makes up around 18% of your energy bill. LED lighting technology uses up to 90% less energy than traditional halogen bulbs, that's quite a hefty reduction. LED lighting pays for itself in no time at all, you will be seeing savings on energy usage immediately. You will also spend less replacing light bulbs over time. LED lightbulbs can last up to 10 years – 80% longer than the average fluorescent bulb. They truly are a long-term solution to your lighting. This long lifespan will also mean less time spent changing bulbs, this is particularly useful if you have hard to reach light fittings!
LED Lighting Benefits
Beyond saving you money, LED lighting has several benefits:
No Flickering – LED lighting does not flicker like a traditional bulb and produces a better quality light. It's much more comfortable to work under and therefore causes less headaches.
Eco-Friendly – LED bulbs use up to 90% less energy meaning significant reductions in energy use. The long lifespan means less resources are used to produce and transport the bulbs. They also contain no mercury or toxic chemicals found in traditional bulbs.
They don't get hot – LEDs don't lose energy to heat like halogen bulbs. Not only does this make them more efficient, but it also means they are more comfortable to be around. This can be particularly significant in an area with lots of lighting.
Instant light – As a fully electronic form of lighting, LED lights illuminate fully as soon as you turn them on. Older style bulbs have a warmup time which can be frustrating. This also means that switching them on and off repeatedly has no impact on their life expectancy, unlike their predecessors.
Little to no UV light emission – Insects won't be attracted to LED lighting for this reason and if you suffer from any UV sensitivities you won't find your lighting triggering them.
Stylish Options- LED lighting comes in a variety of styles to suit all areas of the home. From feature and mood lighting to downlights and pendants, LED lighting can be used in every room.
If you are searching for a reliable and experienced LED lighting installer in Hereford, ElectricsFixed are here to help. Our fully qualified, NAPIT registered electricians have the skills and knowledge to create an LED lighting installation that saves energy and looks fantastic. Call our friendly team today.